Sea Buckthorn Bud - Hippophae rhamnoides
Regular price
Retail Price:
$31.00 USD
Sale price
Practitioner Price:
$16.00 USD
Unit price
per
Seabuckthorn is native to northern Canada, and loves to grow in silicic soils to impart strength and flexibility. Interestingly, seabuckthorn can invade any ecosystem that lacks rich soil, improve the soil quality, and encourage other plants to grow. Like hawthorn, it has thorny branches and berries that are eaten readily by birds. Its berries are rich in vitamins A, C, E phytosterols, anthocyanins, potassium, sodium, calcium, magnesium, iron, and phosphorus.
Historically, seabuckthorn has been used to support stress, allergy, and infection due to its high concentration of antioxidants. On the spiritual and mental-emotional levels, seabuckthorn bud supports the inner self as it extends to the physical plane; especially if malnourished.
Phytoembryonic plant medicine, similar to western botanical medicine, relies on the extraction of a variety of plant phytochemicals, nutrients, and energetics to exert therapeutic effects. The plant bud, composed mainly of meristem cells, is the most concentrated and vital part of the plant, since it houses all of a plant's developmental information. Meristem cells are undifferentiated embryological tissue capable of specializing function based on living conditions. Thus, meristem cells are the factory, motor, and blueprints for an immature plant, giving functional instructions to the embryonic tissue, and driving its growth to thrive in a specific environment.
View full details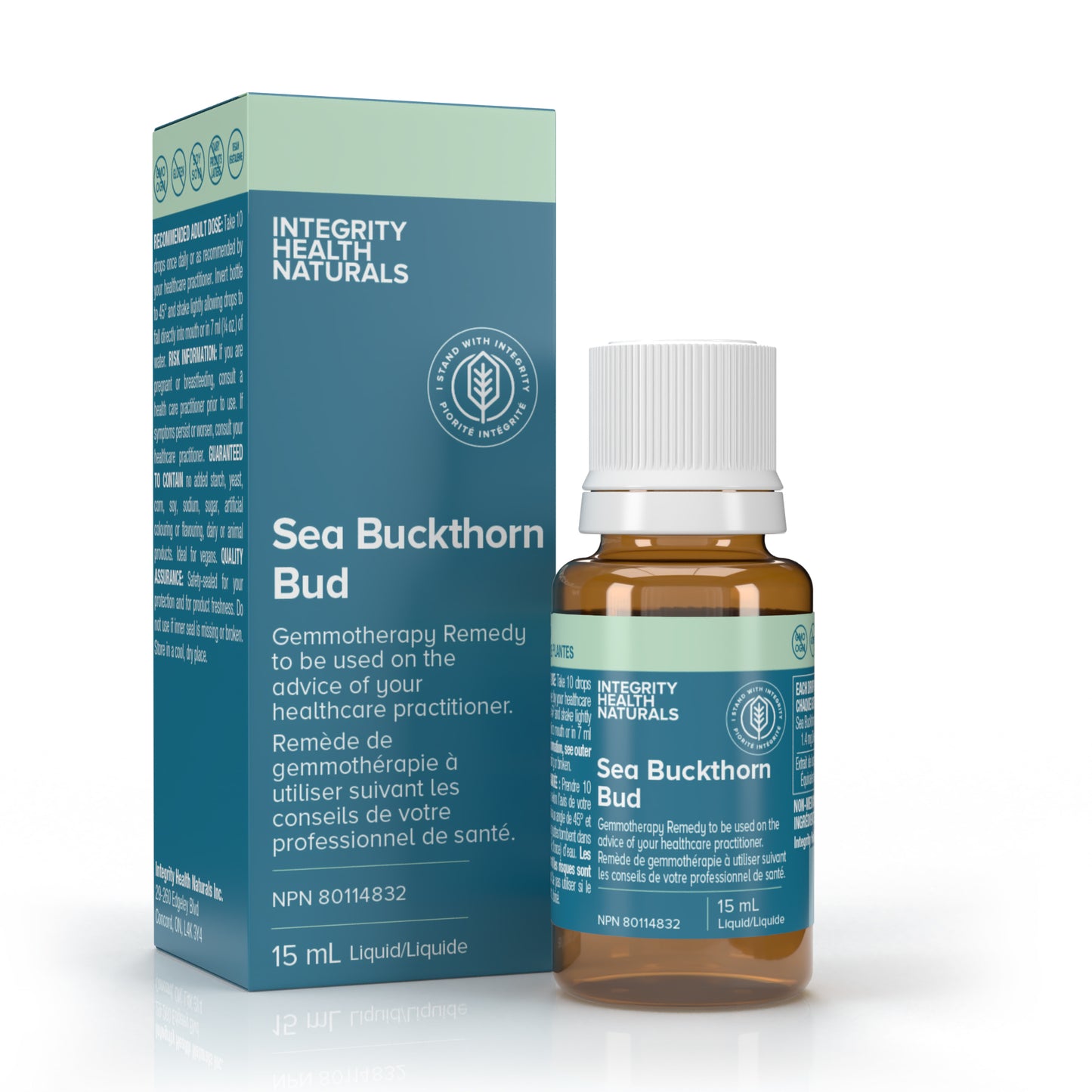 Choosing a selection results in a full page refresh.
Opens in a new window.