Phyto B.S.J.
Regular price
Retail Price:
Sale price
Practitioner Price:
Unit price
per
Product Code: P-OCU
Bilberry (Vaccinium myrtillus)
Sea Buckthorn (Hippophae rhamnoides)
Judas Tree (Cercis siliquastrum)
Protects retinal microcirculation 
Phyto B.S.J. is reno-protective. The complex provides proanthocyanins, flavonoids, and antioxidants that work to protect the delicate microcirculation of the retina. It is beneficial for day and night vision. Due to its action on microcirculation, it can also be combined with Ginkgo biloba, for impairment in hearing and is also indicated for ocular fatigue.
Sea Buckthorn is the primary remedy in the complex, benefitting improvements in day and night vision. Light exposure upregulates inflammatory cytokines (IL-1β, TNF-α and IL-6) and angiogenesis (VEGF) levels in the retina. In addition, phototoxicity increases pro-apoptotic proteins (Bax and caspase-3). The proanthocyanins in Sea Buckthorn serve as a powerful antioxidant and anti-apoptotic protection against photooxidative induced retinal degeneration.  Sea Buckthorn is a source of vitamins (especially vitamin C), and iron for eye health.
Bilberry has an affinity for the eyes. It is believed that the young shoot and fruit maintain the same molecular information. It's indicated for improving dry eyes and night vision.
Anthocyanin in bilberry prevents the impairment of photoreceptor cell function and rhodopsin (a marker of retinal thinning and degeneration).   It is also beneficial for ocular fatigue , a common complaint resulting from daily exposure to digital screens.
Judas trees protect microcirculation and prevent thrombosis of retinal tissue. The eyes are a window into the brain, the Judas tree extends its protection of microcirculation to the brain.
View full details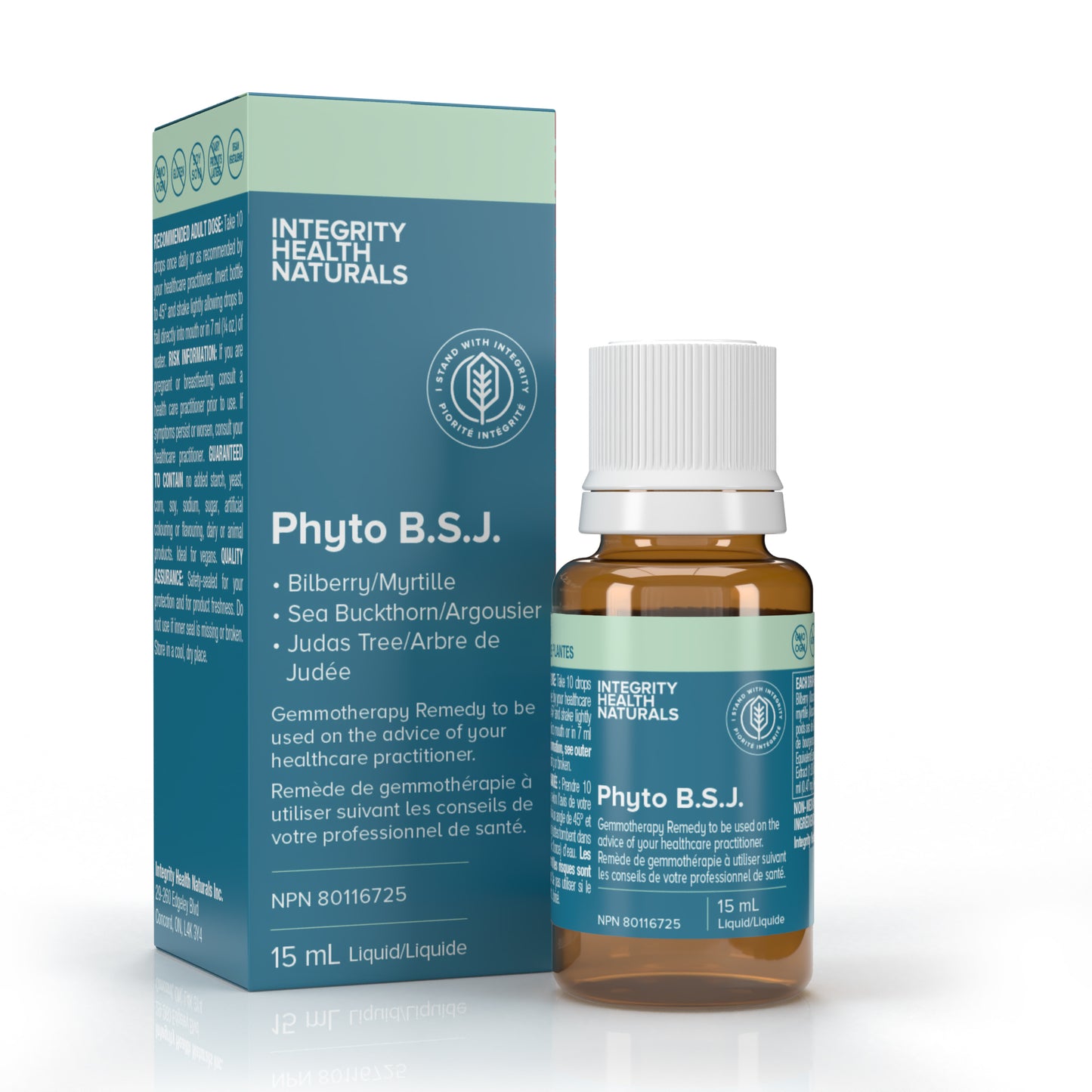 Choosing a selection results in a full page refresh.
Opens in a new window.