Phyto B.F.E.
Regular price
Retail Price:
$31.00 USD
Sale price
Practitioner Price:
$16.00 USD
Unit price
per
Product Code: P-DIGE
To spare inflamed and overloaded mucus membrane

Black Alder (Alnus glutinosa)
Fig (Ficus carica)
English Walnut (Juglans regia)
Digestion plays a central role in health and disease. In Chinese Medicine, dysfunction of the Middle Burner (Stomach, Spleen, and Gallbladder) is responsible for digestion and absorption. It is the root of many disorders. This idea holds in the western understanding of digestion and any pathologies resulting from its malfunction.
The intestinal tract and its accompanying mucus membrane is responsible for communicating with its external environment. Breakdown in its function and resulting inflammation leads to many autoimmune disorders. I.e Crohn's disease, Bechet's disease, intestinal spondylitis
This phytotherapy complex further supports digestion by improving blood perfusion and lymphatic drainage throughout the GI system. In doing so it helps with malabsorption and pancreatic insufficiency. The remedy is also indicated as a post-antibiotic therapy to help with symptoms of diarrhea and the promotion/colonization of beneficial bacteria.
Phyto B.F.E. is used for headaches arising from functional gastrointestinal disorders. Case-control studies have revealed a relationship between headache, functional dyspepsia, and irritable bowel syndrome. There is also an inverse relationship between functional constipation and tension-type headache.
Black Alder acts as the central remedy in this complex. Its primary action is to hamper inflammation both in the acute and chronic phases. Its anti-inflammatory action is said to be systematic as well as specific to the mucosal membrane of the stomach.
Fig has an affinity for the digestive tract, in particular the stomach. The stomach sorts out everything that enters the body, including the daily 'mental-emotional' events we encounter. Phrases such as 'sick to my stomach' and 'gut feeling' are a reflection of the gut-brain connection. Fig in this combination helps to 'digest' difficulties (i.e stress) that may lead to poor digestion.
More specifically "Fig manages the gastric mucosa (atrophy, hypotrophy, ulcers, gastritis), often in a context of stress". English Walnut, compliments the other remedies by providing additional anti-inflammatory protection of the digestive tract, in particular the colonic mucosa. English walnut is well-advised for antibiotic-associated diarrhoea and to help recolonize the microbiota. Finally, English walnut also provides benefits for the pancrase, in animal models, walnut seems to have hypoglycemic activity.
View full details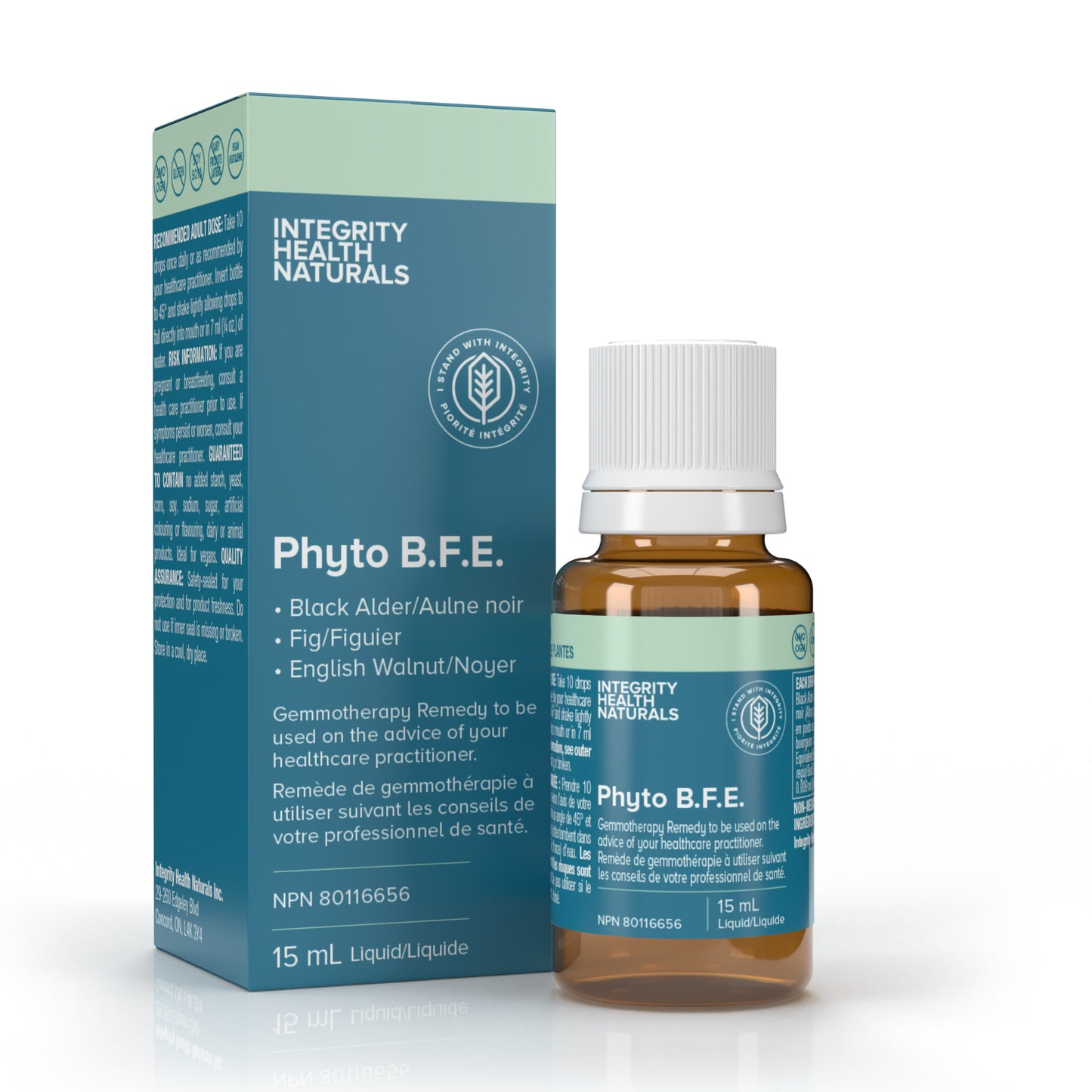 Choosing a selection results in a full page refresh.
Opens in a new window.