Phyto E.J.R.
Regular price
Retail Price:
Sale price
Practitioner Price:
Unit price
per
Product Code: P-ACN
Elm (Ulmus campestris)
Juniper (Juniperus communis)
Rosemary (Rosmarinus officinalis)
Protection and draining of the skin in young subjects, hepatic or hormonal action
Phyto E.J.R. acts on the skin-gut-liver axis to help favorably modulate the health of the skin. Rosemary works to protect the liver by enhancing its detoxification process and secondary actions on the mucosal membrane of the intestine. Juniper holds an affinity for the kidney and works alongside the liver to eliminate metabolic waste from the skin and restore the skin's elimination function. Rosemary acts in several ways within the body. In the liver, hepatocytes act to clear androgen excess that influences hormonal acne. Inflammation and over-expression of Propionibacterium acne (p. acnes) are factors involved in acne eruptions. Rosemary exerts strong antimicrobial and antioxidants activity to control inflammation and acne formation on the skin
Furthermore, because our phytotherapies are extracted using water, alcohol and glycerin, it allows the expression of a wide spectrum of beneficial compounds to be present in the final solutions. Carnosol, carnosic acid, and rosmarinic acid needed for immunomodulatory activities. Juniper is to the kidneys as rosemary is to the liver. Juniper young shoot also works with the liver to open up the emunctories and detoxify the blood. 
Within the kidneys, it has tonifying actions. In a 2017 study by Al-attar A. et al., juniper was shown to be hepatoprotective. Historically, Juniper has been used to upregulate the elimination of uric acid crystals formation commonly seen in gout and arthritis. 
Traditionally, juniper was combined with heather young shoots for the elimination of kidney stones as well to manage pyelonephritis, autoimmune nephritis, and ascites (reference needed on autoimmune action, kidney health). Within the liver, juniper acts as an antioxidant. Historically used for allergies, hepatitis, cirrhosis with or without portal hypertension, and esophageal varices.
Within the blood, juniper was traditionally used to support the elimination of urea and uric acid, cholesterol, and excess sugar. It is believed to also be beneficial for rheumatoid arthritis and associated inflammatory disease.  From an emotional-spiritual level, juniper is believed to protect a person from their thoughts and to 'eliminate mental waste'. 
Elm is known as the friend of skin, mucous and serous membrane. It was traditionally used for treating skin disorders with oozing eliminations such as weeping eczema, skin infections, and acne. When combined with rosemary, it helps to eliminate the toxins in the mucous membrane and serosa via the Skin-Gut-Liver-axis. By promoting REM sleep, Elm also acts as a neuronal detoxifier and healer of the body Elm also reduces hyper-alpha-2 and hyper gamma globulinemia which are elevated during inflammation and autoimmune states. On an emotional and spiritual level, just as the bud opens into the flower, elm opens the mind during REM sleep, promoting intuition, hindsight, and teaching us to trust.
View full details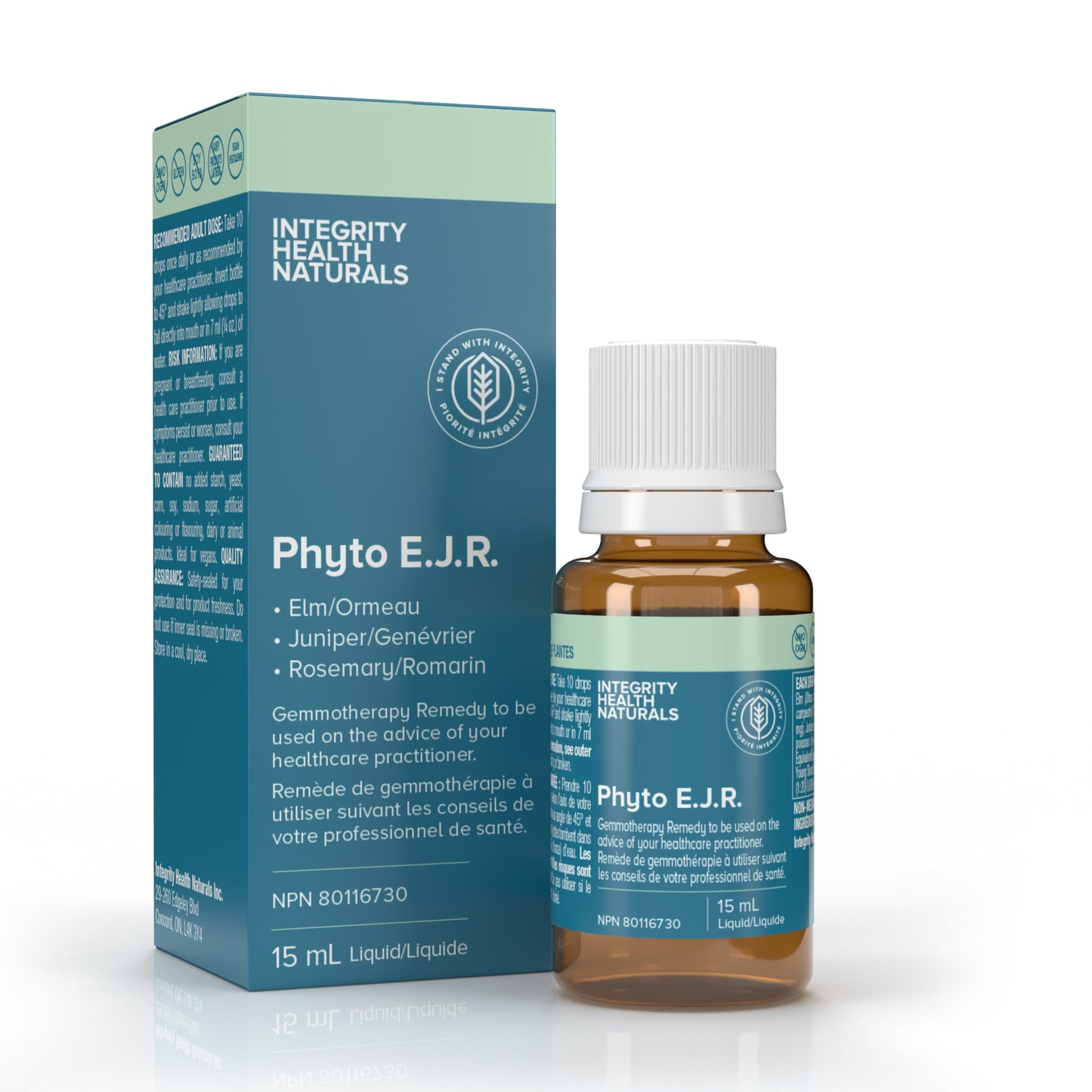 Choosing a selection results in a full page refresh.
Opens in a new window.