Ginkgo Bud - Ginkgo biloba
Regular price
Retail Price:
$31.00 USD
Sale price
Practitioner Price:
$16.00 USD
Unit price
per
Ginkgo is the oldest known plant, present on planet earth for over 240 million years. As you might imagine, this wisdom grants Ginkgo abilities to withstand harsh climates, insects, pollution, and high altitude. The female Ginkgo tree will produce seed pods (sometimes referred to as 'eggs') containing pulp and an edible almond center. Eventually the seed pod rots, emitting a foul smell. 
Ginkgo is foremost an antioxidant, with a secondary circulatory action. Ginkgo bud quenches free radicals, is anti-sclerotic, and anti-aging. Microcirculation is the forte of Ginkgo, improving blood flow to the brain to support memory, alertness, and concentration. Ginkgo also aids overall venous circulation and microcirculation in the eyes.
On the spiritual & mental emotional levels, Ginkgo imparts loyalty and steadfast morality against all of life's hardships.
Phytoembryonic plant medicine, similar to western botanical medicine, relies on the extraction of a variety of plant phytochemicals, nutrients, and energetics to exert therapeutic effects. The plant bud, composed mainly of meristem cells, is the most concentrated and vital part of the plant, since it houses all of a plant's developmental information. Meristem cells are undifferentiated embryological tissue capable of specializing function based on living conditions. Thus, meristem cells are the factory, motor, and blueprints for an immature plant, giving functional instructions to the embryonic tissue, and driving its growth to thrive in a specific environment.
View full details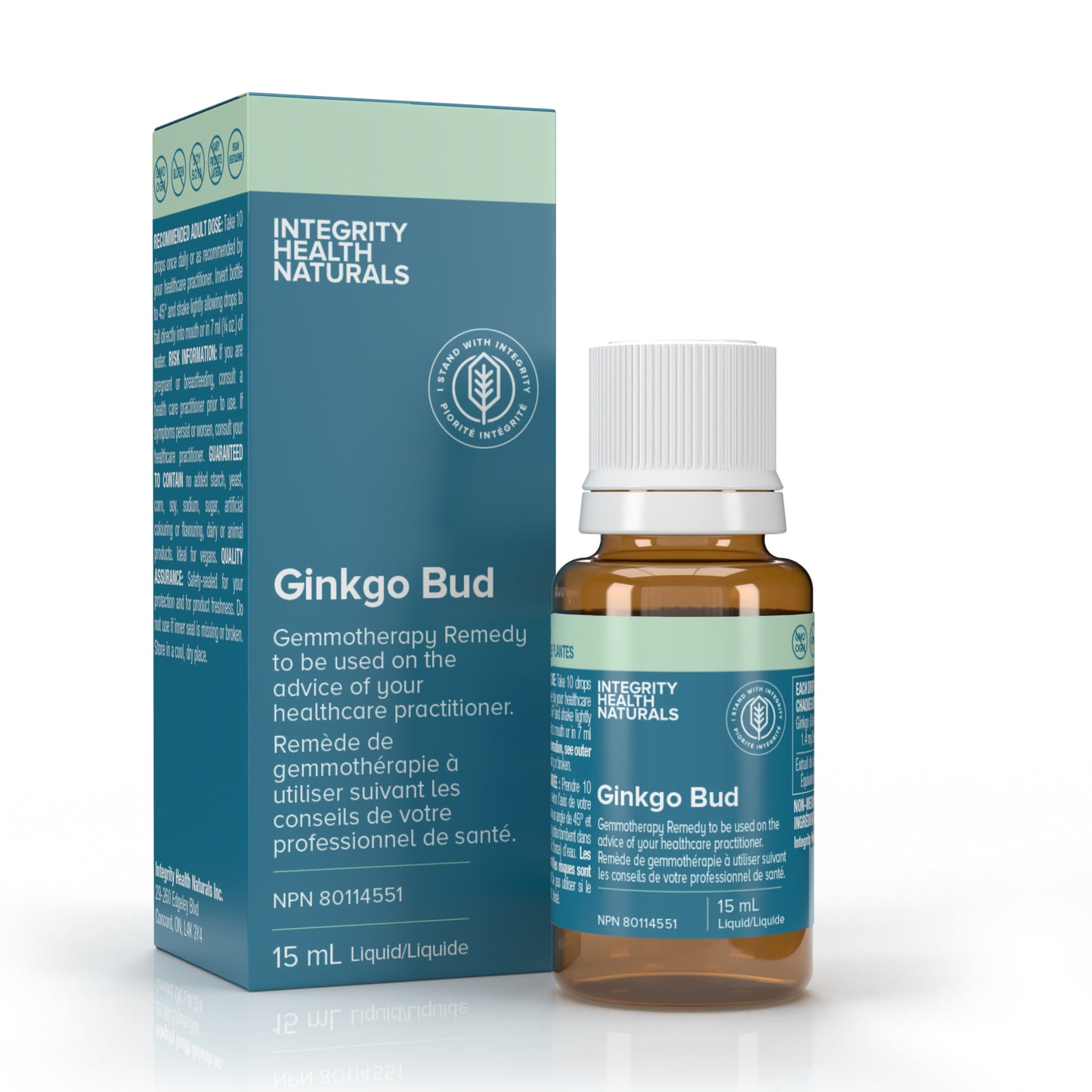 Choosing a selection results in a full page refresh.
Opens in a new window.