Fig Bud - Ficus carica
Regular price
Retail Price:
$31.00 USD
Sale price
Practitioner Price:
$16.00 USD
Unit price
per
Fig may present as a shrub or a tree depending on the climate it is found within. The trunk of the fig tree is covered in a corrosive latex, providing protection from fire. Pollination relies on a specific 'fig wasp' unique to each breed of fig. This is a strong yin tonifier, with a strong adaptogenic action.
Fig bud supports digestion at the mental-emotional, and physical levels; it strengthens the gut-brain connection, deals with dysbiosis, and supports leaky gut. The main areas of action for fig are the mouth, the stomach, and the intestinal mucosa.
On spiritual and mental-emotional levels, fig helps us to digest our problems in life, aiding in adaptogenic action and provides a path through stagnation.
Phytoembryonic plant medicine, similar to western botanical medicine, relies on the extraction of a variety of plant phytochemicals, nutrients, and energetics to exert therapeutic effects. The plant bud, composed mainly of meristem cells, is the most concentrated and vital part of the plant, since it houses all of a plant's developmental information. Meristem cells are undifferentiated embryological tissue capable of specializing function based on living conditions. Thus, meristem cells are the factory, motor, and blueprints for an immature plant, giving functional instructions to the embryonic tissue, and driving its growth to thrive in a specific environment.
View full details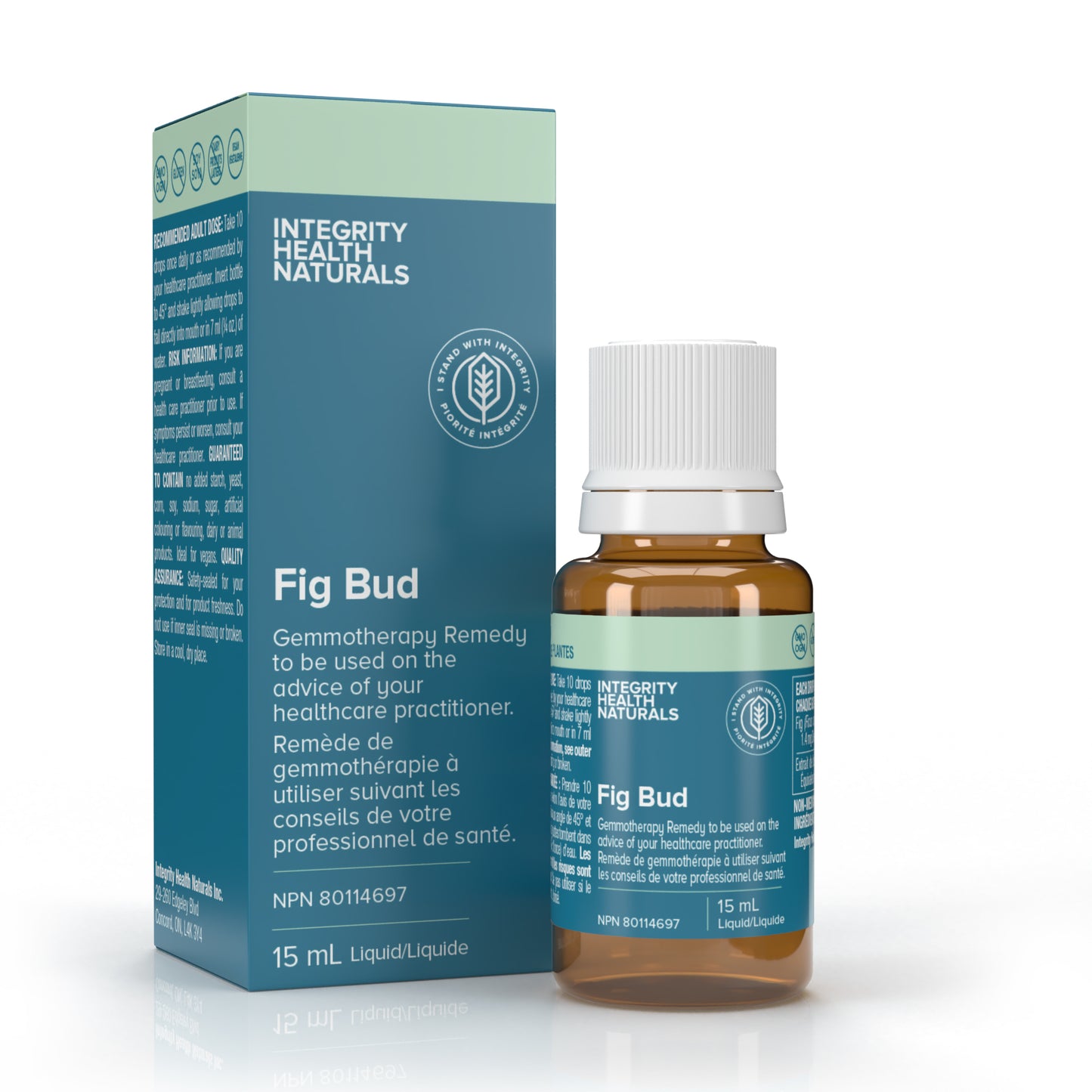 Choosing a selection results in a full page refresh.
Opens in a new window.